I know I posted this already but I want everyone to be able to be apart of this sale :)
At
militaryhandbag.com on Facebook
we are really close to reaching 5000 fans. WOW! As a thank you to you, we will host a 5 hour long sale when we reach 5000 fans. The coupon code will give you $10 off every $65 and over order. Only for 5 hours! Stay tune! Also among the people who participate to the sale, we will draw a winner for $50 gift certificate! Spread the word now :) Thanks!!!
Sorry I have been so absent on here but the husbands deployment got moved up (surprise, surprise!) and we have been super busy with things. I think it's time for a silly picture. I need silly right now :)
My oldest trying to make us laugh because the rest of us are sick
Some more of my personal bags/accessories (better pictures this time)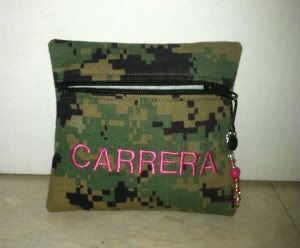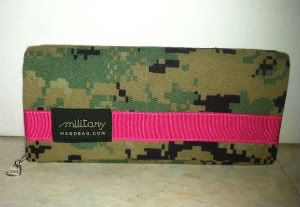 One more thing before I get off here I am an admin on a military support group on Facebook now so if you want to add it click here!
http://www.facebook.com/pages/I-Stand-by-My-Marine/372514030069
Hope y'all are having a great day! Don't for get to add me on Facbook and militaryhandbag.com on FB too!